Five Nights At Freddys Addon Mcpe
If you are a fan of indie horror games, you will love this addon! With Five Nights At Freddy's Addon (1.19), you can build your own pizza place with the Fazbear Family! Enjoy the Fazbear Franchise in your own MC World with the Enhanced and Updated Fazbear and Gang!
Features:
During The Day, Â Freddy and The Gang perform a show:
But at night, They Roam around looking for the next victim:
Each Animatronic has its very own unique Animations and Sounds both for day and night!
Each animatronic also has angry events as Golden Freddy doesn't move till angry:
Every 10 Minutes The Animatronics Will Need To Be Repaired~ They Will Fall and Deactivate!
Regardless Of State or Position; Once Day hits they will stop their chase or roam and Begin Performing as they were set to do!
If Freddy or the Gang gets you; (only at night) They will grab you and jump scare you' killing you instantly!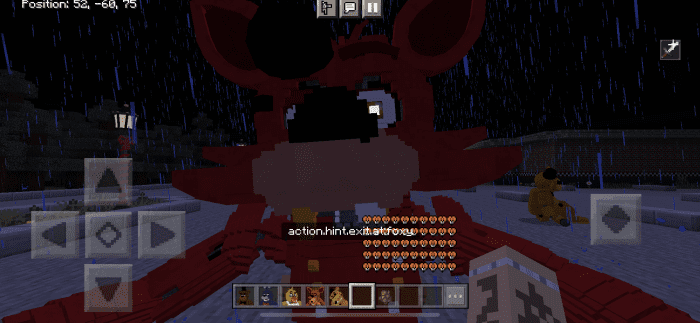 Wish to set them so they don't move? and see their animations? Well, you can with The Test Animation entity!
With The Up-To-Date design and AI, you can now have a more realistic Experience! You can now do anything you desire!
Installation Note:
Make sure you activated the Experimental Gameplay.
How to install:
How To Install Mod / Addon on Minecraft PE
How To Install Texture Packs on Minecraft PE
How To Install Map on Minecraft PE
Five Nights At Freddy's Addon (1.19) Download Links
For Minecraft PE/Bedrock 1.19
Behavior: Download from server 1 – Download from server 2

Resource: Download from server 1 – Download from server 2

FNAF 1 Map: Download from server 1 – Download from server 2